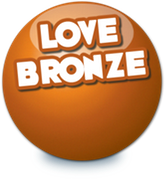 Your LoveMyLotto Bronze Syndicate
Join a LoveMyLotto Bronze syndicate, with its 18 weekly draw entries (lines), and every month you get...
468 chances to win a jackpot
1239 chances to win a prize
All for just £12 a month; that's less than one pence per chance!
Prize money is divided equally between you and your 39 fellow syndicate members, with no deductions — you keep 100% of your share.
Look at it this way: statistically, the average person in the UK spends over £4 a week on National Lottery games. That would buy roughly one entry in the UK Lotto game and one in EuroMillions, including the Millionaire Raffle and UK Lotto Raffle a total of 4 chances to win a week.
Whereas, for around the same amount, they could subscribe to a Bronze syndicate and get 18 chances to win a week...
That's nearly five times as many!